If you have any questions about the website or have difficulty finding parts. Please ring or email Oliver Barnes with your questions.
Email  triumph.meriden@trisupply.co.uk
GENERAL ADVICE
The terms "B  RANGE" and "C RANGE" refer to:- "B" – 500cc. Pre-unit models (last made 1959) and all 650cc, pre-unit and unit machines; "C" – 350cc and 500cc unit machines, commenced 1957 and were available until the mid 70's in 500cc form; most parts after '68 fit these later machines.
We would be most grateful if you would please quote our catalogue numbers on all orders.
Thank you.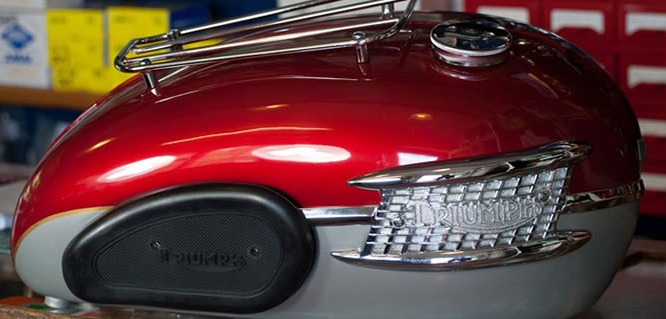 Triumph model changes occurred in September each year. To separate yearly variations, "up to" or "pre "68" for instance, refers to models before September '68. "68 on" would refer to models from September '68.
"Pre-unit" does not necessarily include 3T or TRW models. You should use your discretion where differences, such as engine parts, are obvious.
Unit 650 "late" refers in most cases to engine numbers later than DU85904. From this point,most threads in alloy reverted to a coarse form (WHIT/UNC).
"State model" – please give model, year, engine/frame number if possible and mention non standard details if relevant (9 stud top end on a pre-unit, etc.)
Where manufacturers names are used, this does not necessarily indicate the manufacturer of the item, but may be used to identify the usage.
Finally, when you buy from Tri-Supply you will get the personal service of the Proprietor.
Thank you in advance for your business.
Yours Truly
Oliver Barnes +44 (0) 1395 444099